THE SHORT STORY DAY AFRICA PRIZE
Submissions open 1 July 2017* | Submissions close 31 July 2017
First prize: $800 | Second prize: $200 | Third prize: $100
Short Story Day Africa's theme for 2017 is "ID". This year, we're looking for innovative short fiction that explores identity, especially (but not limited to) the themes of gender identity and sexuality.
In early psychoanalysis, the "Id" was postulated as being one of three aspects of personality, and the only one over which we have no control. Often hidden and home to the unconscious, the Id is the core of the self, our instinctual nature, our deepest desires. The I before ego, the earliest version of ourselves, the who we are before we have had time to be.
In modern Africa, our identities are too often defined for us and not by us, trapped by society, biology and history. In 2017, we hope to see work that seeks to break and redefine the strictures put onto our identities, as individuals and as peoples. Fiction that looks beyond the boundaries of expectation, and peers into the truest definitions of ourselves.
* Please note, due to a lack of funding the submissions platform for ID will only open on 1 July 2017. Submissions will incur a small fee which will go towards paying for the platform. Thank you for your understanding.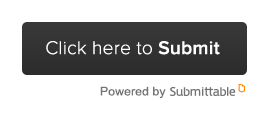 Please read submissions guidelines and the terms and conditions of entry to the Prize below.**
Previous winners:
2016: Sibongile Fisher is a published poet and writer from Johannesburg, South Africa.
2015: Cat Hellisen is a South African-born writer of fantasy for adults and children. Her work includes the novel When the Sea is Rising Red and short stories in Apex, F & SF, Shimmer Magazine, and Tor.com. Her latest novel is a fairy tale for the loveless, Beastkeeper.
2014: Diane Awerbuck is a South African novelist. Her novel, Gardening at Night, won the 2004 Commonwealth Writers' Prize for the Best First Book (Africa and the Caribbean), and was shortlisted for the International Dublin IMPAC Award. In 2011, her collection of short stories, Cabin Fever, was published by Random House Struik, who also published her second novel, Home Remedies, the year after. She was shortlisted for the Caine Prize for African Writing in 2014, the same year that she won the Short Story Day Africa Prize.
2013: Okwiri Oduor was born in Nairobi, Kenya. Her novella, The Dream Chasers, was highly commended in the 2012 Commonwealth Book Prize, while her story "My Father's Head" – first published by Short Story Day Africa in Feast, Famine & Potluck – won her the 2014 Caine Prize for African Writing, making her the third Kenyan winner of the prize after Binyavanga Wainaina in 2002 and Yvonne Adhiambo Owuor in 2003. Oduor is a 2014 MacDowell Colony fellow.
Terms and conditions of entry:
Any African citizen or African person living in the diaspora*, as well as persons residing permanently (granted permanent residence or similar) in any African country, may enter.
Writers may only submit one story for the competition. Repeat entries by the same writer will be disqualified.
Writers are welcome to submit stories in any fiction genre.
Stories must be between 3000 and 5000 words in length.
Stories must be submitted in English. While you are free to incorporate other languages into your story, the story must be able to be understood fully by its English content.
Stories must be submitted online via Submittable between 1 July 2017 - 3 1 July 2017. The link to the submission form will be made live on 1 July 2017.
To facilitate easy reading and judging, please format your stories according to the format stipulated below. Stories not formatted in this way are at the risk of being disqualified.
Stories must not have been previously published in any form or any format.
Simultaneous submissions are not welcome. Any story entered or published elsewhere during the course of judging or publication will be disqualified.
You are welcome to enter under a pseudonym or nom de plume, as long as you also include your real name along with your entry.
All entries will be judged anonymously. Please DO NOT put your name or any other identifying details anywhere on your manuscript.
The judges' decision is final.
By submitting a story the author attests that it is their own original work and grants exclusive global print and digital rights to Short Story Day Africa for one year, and thereafter agrees to seek permission to republish and when published elsewhere attributes first publication to Short Story Day Africa; non-exclusive digital rights to Worldreader to publish individual stories on Worldreader Mobile; and non-exclusive digital rights to BooksLive for publicity purposes.
By entering, the author agrees to allowing Short Short Story Day Africa to include their entry in an anthology should it be selected by the judges; and to working with editors to get their story publication ready.
We will not share your personal information with anyone. We will, however, add you to Short Story Day Africa mailing list for the sole purpose of informing you of next year's event, or of other Short Story Day Africa events that may be of interest to you.

* Citizens of African countries or former citizens who have given up citizenship for whatever reason, and second generation Africans whose parents are/were African citizens.

** Please reread the guidelines on the submission's platform before submitting your story as they may change depending on sponsorship.
Required Manuscript Format
Type your document, using a single, clear font, 12-point size, double-spaced. The easiest font to use is Times New Roman, or a similar serif font.
Put the title of your story at the top of the first page. Please give your story an original title. Please DO NOT title your story ID, SSDA Story or any similar version of such. Start your story immediately below the title.
Put an accurate word count at the top right.
Please number the pages.
Left-justify your paragraphs.
Ensure there is at least a 1 inch or 2 centimetre margin all the way around your text.
Indent each new paragraph by about 1/2 inch or 1 centimetre, except for the first line of the story or the first line of a new scene. Please use the indent function of your programme, not multiple spaces or tabs.
Don't insert extra lines between your paragraphs. A blank line indicates a new scene.
Put the word "End" after the end of your text, centred, on its own line.